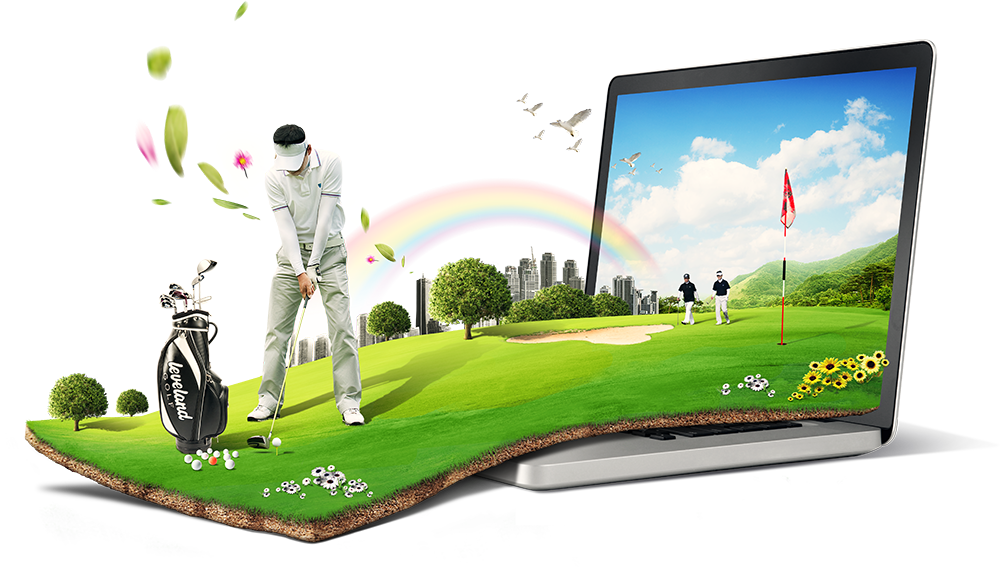 Introduces World's Best and ONLY PGA TOUR Authenticated  Indoor Golf Simulator, manufactured By M/s ABOUTGOLF Inc, USA is Solely Marketed by M/s Rohman Resources LLP under brand name Gspot since 2008 in India.
A golf simulator allows golf to be played on a graphically or photographically simulated driving range or golf course, usually in an indoor setting. In some cases, based on the location of the sensing devices, it is now possible to capture data on both ball and club for most accurate speed and directional information, and simulated ball flight behavior.
The principal advantage of a golf simulator is the ability to conveniently play and practice in a controlled ambience. Often this means the ability to play without any pressure, green fees, or tee times; however, the advent of "indoor golf centers", which provide simulators for commercial play, bring many of these competitive and social aspects into the simulated game.